Charles Benbrook
Executive Director
Areas of Expertise
Expert witness in Roundup-NHL litigation
Health-driven food and ag transformation
Agricultural economics and science
Regulatory policy
Links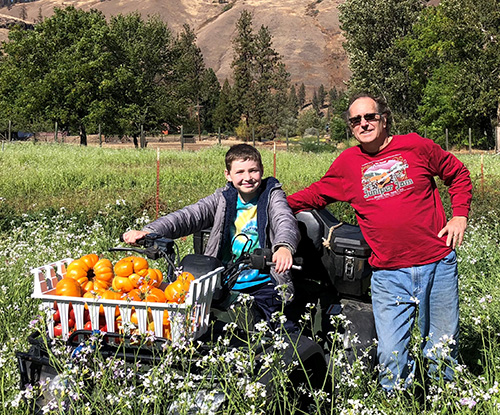 Biography
One of Dr. Benbrook's goals has been to "restore civility, science, and reason to our ability to govern." In the early 1980s, Chuck served as the Staff Director of a Subcommittee of the House Committee on Agriculture. Chuck often recalls that back in the early 1980s, Congress worked pretty well as it passed and refined the laws we live by, and each year, when it appropriated the funding that runs the government and supports the services it provides. 
Back then, almost all bills passed with bipartisan support. During markup sessions — when amendments were offered and debated in committee — amendments backed by sound data and cogent analysis passed, those that did not, usually failed. 
It did not matter much whether a Democrat or Republican offered, or argued in support of, or against an amendment. 
Science mattered and evidence won the day as members debated the pros and cons of a given amendment, a change in law, or shift in spending priorities. Through his work over the last 40 years, Chuck has tried to bring useful facts, new science, and analysis to deliberations within the food and agricultural policy arena.
From delivering invited, expert testimony before Congressional committees, to participation in international policy deliberations, and his work as an expert witness in pesticide and food labeling litigation, Dr. Benbrook has tried to shine a clear, bright light on trouble at the intersection of farming systems and technology, policy, regulation, and human and environmental health. 
But he has also always looked for practical solutions and tried to help policy makers and stakeholders find win-win paths forward benefiting farmers, consumers, and the country. 
After earning a Bachelor of Arts degree in economics at Harvard, Chuck spent seven years farming in British Columbia. With his new family and two young children, he entered graduate school at the University of Wisconsin-Madison and earned Masters and PhD degrees in agricultural economics. 
Before the ink was dry on his PhD, he was recruited to Washington D.C. to serve as an agricultural policy worker bee in the Executive Office of the President at the end of the Carter Administration. This position was the beginning of a long and mostly unplanned career in science, policy, agriculture, and health. 
His resume lays out the twists and turns of Dr. Benbrook's career. It covers the focus of his analytical and scientific work, as well as his writing and presentations while serving as the Executive Director of the Board on Agriculture in the National Academy of Sciences, Chief Scientist of The Organic Center, and Research Professor at Washington State University. 
Since 2016, Dr. Benbrook has helped initiate and grow the Heartland Study, a multi-year clinical research study focused on the impacts of prenatal and early life exposures to herbicides on pregnancy outcomes, birth defects, and children's development. 
He now serves as the Executive Director of the Heartland Health Research Alliance (HHRA), the NGO overseeing and funding the Heartland Study.
One of Chuck's notable achievements is publication of over 50 peer-reviewed papers in over a dozen fields of science.
"I have been blessed with opportunities over four decades to work with hundreds of scientists working on agricultural systems, technology, human health, and environmental quality. I have soaked up and benefited from their knowledge, and use it to connect dots in ways that support the search for more sustainable ways to bring healthy food to our tables, while protecting natural resources and the well-being of consumers, workers, and rural communities."