The Heartland Health Research Alliance Presents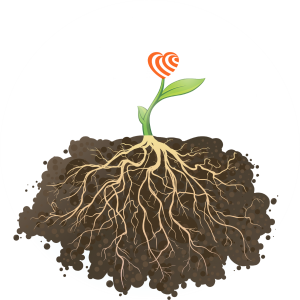 Sinking Deeper Roots
A Virtual Fundraiser
Thursday September 23, 2021
6 to 7 PM CST
Something is undermining health at home,  in the soil, and on the farm.
We spend more on healthcare per capita than any other nation. Life expectancy is shrinking. A costly host of chronic diseases — including diabetes, heart disease, high blood pressure, autoimmunity and digestive disorders — are on the rise and often rooted in poor food quality and unhealthy dietary choices.
The work of the Heartland Health Research Alliance (HHRA) is led by doctors, scientists and clinicians who see the human face in the uptick of disease. We are determined to find out why reproductive and children's health is declining. Is the contemporary mix of farm chemicals linked to adverse birth outcomes, and if yes, which ones? Can policy reforms both promote climate-smart changes in farming systems and adoption of Integrated Weed Management systems? What needs to happen to help farmers back off the herbicide treadmill?
 We are committed to finding solid answers grounded in rigorous science, and to conducting independent research that is driven by our clinicians, not by our funders. In other words, we will follow the lead of our team of experts instead of following the money. Donations to HHRA are used to advance the science, not special interests or pet projects.
That is why we need your support.
Click Here to Register or donate, or here for more info ON HHRA's Mission and Priorities.
Our Partners

Click here to view our interactive projects and partners map and to learn more about our work.