Methodology and Technical Details
Please see "The dietary risk index system: a tool to track pesticide dietary risks" (Benbrook and Davis, 2020) for a detailed description of the methodology and data sources for the DRI. A second paper, "Tracking pesticide residues and risk levels in individual samples—insights and applications," describes the methodology for the individual samples DRI data.
The schematic below illustrates the data sources and outputs of the DRI. A more detailed version of this graphic is available here.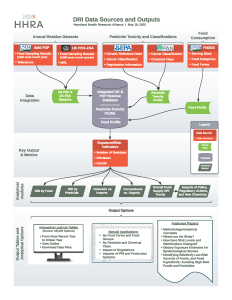 Index of DRI Pages