Jun 29th, 2021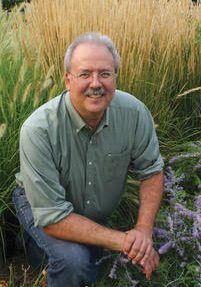 ---
Ken Meter is one of the most experienced food system analysts in the United States, with 50 years of experience in inner-city and rural community capacity building, integrating market analysis, business development, systems thinking, and social concerns. His local economic analyses have promoted local food networks in 144 regions in 41 states, two provinces, and four tribal nations. Ken is also the president of the Minneapolis-based Crossroads Resource Center and the author of the book "Building Community Food Webs", published by Island Press in April 2021. Tune in to learn more about:
– How the current rural/urban political divide is fueled by the extraction of wealth from rural regions;
– How community food webs can overturn the extractive economic structures of our food system;
– Why it is important to have a connection between consumers and farmers (Know your farmer program);
– Food Banks and Health Clinics;
– International work on building stronger community food systems;
– How the pandemic forced us to rethink our food system;
– How to feed ourselves before we try to feed the world;
– The importance of building trust.
To learn more about Ken's work, go to: https://www.crcworks.org.