Mark Lipson, Staff to Committee
Public Policy Advisory Committee
Areas of Expertise
Organic movement pioneer
National policy expert
Food and ag Policy
Organic crop insurance and conservation programs
Food safety legislation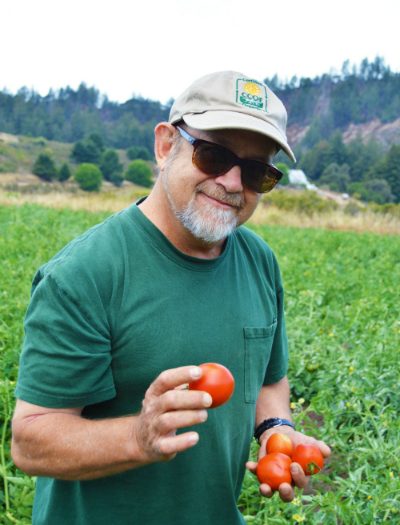 Biography
Mark Lipson is an original organic movement organizer and leader since the early 1980s. Trained at the UC Santa Cruz Farm and Garden & Environmental Studies-Policy Programs (Class of '81); Partner, Molino Creek Farm (1982-present); first paid staff of California Certified Organic Farmers (1985-93); Policy Director, Organic Farming Research Foundation (1995-2010); USDA Organic & Sustainable Ag Policy Advisor, Office of the Secretary (2010-2014). He was founding Chair of the California Organic Foods Advisory Board (1991-97).
At USDA HQ, Mark was senior policy staff to the Secretary and Deputy Secretary. He led the Department-wide Organic Working Group, co-led the "Know Your Farmer, Know Your Food" Initiative, and staffed the Secretary's Biotech Coexistence initiatives. His portfolio covered organic crop insurance, organic conservation programs, implementing food safety legislation, and a wide range of other policy issues.
Mark is currently (since 2016) a staff affiliate for "organic policy studies" at the UC Santa Cruz, Center for Agroecology and Sustainable Food Systems (CASFS). He still gets his hands dirty as a partner in Molino Creek Farm in Davenport, CA (home of galactically famous dry-farmed tomatoes). He consults on food policy strategies as Pacific Plate Organics.