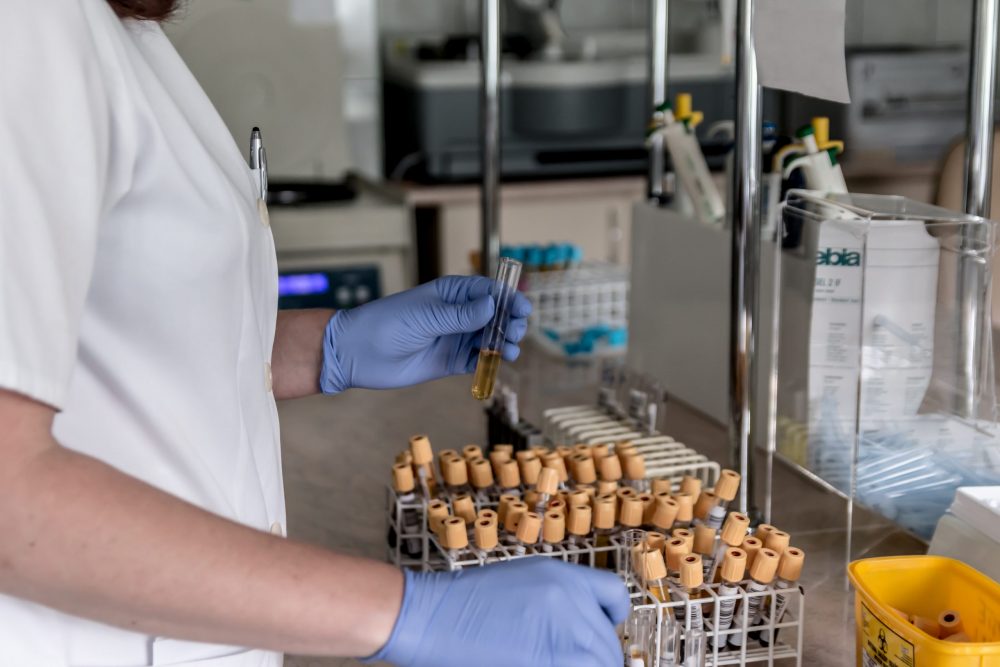 ---
Archived HHRA News Posts
HHRA Paper Analyzes Pesticide Dietary Risk in Individual Samples of Foods

One of the main sources of pesticide exposure is through  the diet. It is critically important to understand pesticide residues in foods and how dietary risks have changed over time. Over the last 20 years HHRA's Executive Director Charles Benbrook has developed an analytical database that quantifies the relative risk posed by residues in the diet. Known as the Dietary Risk Index (DRI), this  system was created to help researchers compare risk levels across foods and pesticides, track changes in dietary risk over time, and assess the impact of where food is grown on residues and risk levels, as well as how production systems influence residues and risks (conventional versus organic). The DRI combines the results of United States and United Kingdom pesticide residue testing programs with data on food serving sizes and each pesticide's chronic Reference Dose or Acceptable Daily Intake. Chronic DRI values are a ratio: the amount of residue in a serving of food relative to the maximum amount allowed by regulators. DRI values are a ratio: the amount of residue in a serving of food relative to the maximum amount allowed by regulators. Data generated by the DRI helps guide HHRA's policy and public health by highlighting which food-pesticide combinations account for the most worrisome risks in the food supply. The DRI system initially reported aggregate values for a given food/pesticide combination. These values are derived from multiple individual samples of a food collected by regulatory agencies.  For these DRI values, each individual number represents many servings of a given food. In 2022, HHRA added additional functionality the the DRI to report dietary risk in individual samples of a given food. The paper "Tracking pesticide residues and risk levels in individual samples—insights and applications," which was published in the peer-reviewed journal Environmental Sciences Europe in July 2022, describes the methodology and data sources used to calculate these individual sample DRI values, and highlights some of the results and what they can tell us about residue levels in the global food supply. This is the first analytical system worldwide to provide this level of insight into residues in food. As the paper reports, "dietary risk levels are highly skewed. A large number of samples pose moderate, low, or very-low risks, and relatively few samples pose high or very-high risks." Thus, regulators and researchers can use the DRI to pinpoint where pesticide dietary risks needs to be mitigated. Like all of HHRA's peer-reviewed publications, this paper is open access and available free of charge. Click here to view the full text. Access DRI data here.
---
HHRA is pleased to announce a new partnership with the Centre de toxicologie du Québec analytical laboratory, or CTQ. This world-renowned lab will process biological samples collected through HHRA's medical research on the public health implications of pesticide exposure. For example, urine samples from moms and babies enrolled in our flagship project The Heartland Study will soon be heading north to be tested for glyphosate, the most-commonly used herbicide in the US.
While our scientists had hoped to work with the Centers for Disease Control's (CDC) main pesticide analytical lab in Atlanta for all HHRA and Heartland Study urine testing, COVID forced a change in plans. This CDC lab was shut down for many months and is only now returning to service. It faces a huge backlog in essential testing and cannot work any HHRA samples into its workflow for many months.
So our team explored other options and were fortunate to learn of the new herbicide-testing capabilities of  CTQ, a new partner in the Heartland Health Research Alliance. The CTQ lab in Quebec serves many of the same functions in Canada as our CDC in the US. It has the world's only vetted method that detects both glyphosate and its major metabolite AMPA, as well as another common herbicide, glufosinate, and its major metabolite.
CTQ is also going to work with us to develop a new method to measure 2,4-D and dicamba in Heartland Study urine samples. Exposures to these two high-risk herbicides are rising across the Heartland. Both have been linked to cancer and reproductive and developmental problems.
Our first shipment has just arrived at CTQ — about 580 samples of frozen urine from the nuMom2b Nested Case Control Cohort Study (nuNCCS). This research is "nested" within a larger, already completed study on first time moms and their babies.
We will measure herbicide levels in stored urine samples from the nuMoM2b study, allowing us to assess whether moms enrolled in this study with higher herbicide levels in their urine were at higher risk for adverse birth outcomes.
We are also collecting urine from moms and babies enrolled in The Heartland Study, and will be sending these samples to CTQ for analysis. We are excited for this new partnership as we work to improve analytical methods available for measuring human exposure to pesticides and lower the cost per sample tested. Progress is being made on both fronts thanks to the great team of analytical chemists at CTQ.