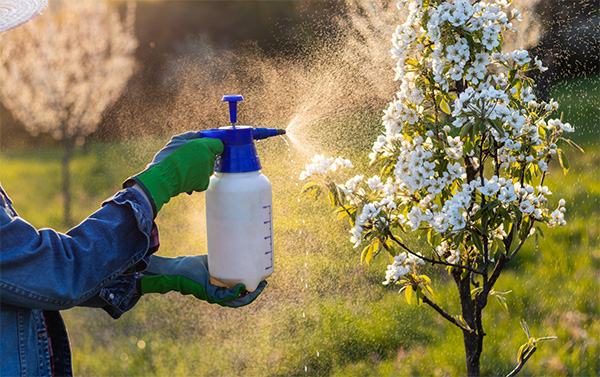 ---
Archived HHRA News Posts
HHRA Paper Analyzes Pesticide Dietary Risk in Individual Samples of Foods

One of the main sources of pesticide exposure is through  the diet. It is critically important to understand pesticide residues in foods and how dietary risks have changed over time. Over the last 20 years HHRA's Executive Director Charles Benbrook has developed an analytical database that quantifies the relative risk posed by residues in the diet. Known as the Dietary Risk Index (DRI), this  system was created to help researchers compare risk levels across foods and pesticides, track changes in dietary risk over time, and assess the impact of where food is grown on residues and risk levels, as well as how production systems influence residues and risks (conventional versus organic). The DRI combines the results of United States and United Kingdom pesticide residue testing programs with data on food serving sizes and each pesticide's chronic Reference Dose or Acceptable Daily Intake. Chronic DRI values are a ratio: the amount of residue in a serving of food relative to the maximum amount allowed by regulators. DRI values are a ratio: the amount of residue in a serving of food relative to the maximum amount allowed by regulators. Data generated by the DRI helps guide HHRA's policy and public health by highlighting which food-pesticide combinations account for the most worrisome risks in the food supply. The DRI system initially reported aggregate values for a given food/pesticide combination. These values are derived from multiple individual samples of a food collected by regulatory agencies.  For these DRI values, each individual number represents many servings of a given food. In 2022, HHRA added additional functionality the the DRI to report dietary risk in individual samples of a given food. The paper "Tracking pesticide residues and risk levels in individual samples—insights and applications," which was published in the peer-reviewed journal Environmental Sciences Europe in July 2022, describes the methodology and data sources used to calculate these individual sample DRI values, and highlights some of the results and what they can tell us about residue levels in the global food supply. This is the first analytical system worldwide to provide this level of insight into residues in food. As the paper reports, "dietary risk levels are highly skewed. A large number of samples pose moderate, low, or very-low risks, and relatively few samples pose high or very-high risks." Thus, regulators and researchers can use the DRI to pinpoint where pesticide dietary risks needs to be mitigated. Like all of HHRA's peer-reviewed publications, this paper is open access and available free of charge. Click here to view the full text. Access DRI data here.

Worrisome Trends in Herbicide Exposures Highlighted During HHRA Sponsored Session at APHA

On November 8th, HHRA-sponsored a 90-minute special session on "Herbicides and Birth Outcomes" at the annual meeting of the American Public Health Association (APHA) in Boston. Our session was among a very few exploring how food and farming systems impact public health. Four speakers, all of whom are HHRA science advisors, will described ongoing efforts to deepen understanding of whether the rising use of glyphosate, glufosinate, 2,4-D, and dicamba herbicides are causing or contributing to more frequent and/or more severe reproductive problems, adverse birth and developmental outcomes, or possibly other health problems.  Check out the presentations from the session here. Dr. Cynthia Curl shared recent insights gained in a birth cohort study she leads at Boise State University. Glyphosate-based herbicides are among the pesticides her project is focused on. Daniele Mandrioli traveled to Boston from Belogna, Italy and the Ramazzini Institute to describe the Global Glyphosate Study (GGS) and share early findings. HHRA is among the funders of the GGS and benefits from scientific collaboration with the Ramazzini Institute at many levels. Marlaina Freisthler presented the findings of her paper in Environmental Health. The analysis draws on urine data generated by the Centers for Disease Control, coupled with 2,4-D herbicide use data from the USDA. The paper concludes that rising use of 2,4-D has brought about more frequent detections of 2,4-D in people's urine. Phil Landrigan discussed why he and other scientists started The Heartland Study and the challenges that lie ahead in sorting out which herbicides, if any, are contributing to adverse birth and developmental outcomes. He also shared worrisome findings on trends in the levels of some herbicides in the urine of pregnant women in the Heartland. HHRA Biomonitoring Data Accurate estimates of exposure are essential ingredients in birth-cohort and other epidemiological studies. The most practical and affordable way to estimate exposures in a large birth cohort study like our Heartland Study is measuring levels of pesticide analytes in the urine of pregnant women ("analytes" include parent compounds and the metabolites that herbicides break down into). HHRA's research goals include generating and compiling the data needed to quantify how herbicide exposure levels have changed since the early 1990s, before the commercial release of GMO herbicide-tolerant crop varieties. Such data are badly needed in light of the major changes occurring in herbicide-use patterns across the Midwest, changes brought about by the ongoing spread of dozens of herbicide-resistant weeds. To fill data gaps, HHRA has been testing urine samples from pregnant women in the Midwest using analytical methods capable of detecting 17 pesticide analytes. These include glyphosate and glufosinate, and dicamba and 2,4-D, four of the herbicides that corn, soybean, and cotton farmers have become far more reliant on in recent years. We now have glyphosate and glufosinate results from our analytical lab, the Centre de Toxicologie du Québec (CTQ) in Canada for around 700 hundred samples spanning 2010 through mid-2022. HHRA also has data from CTQ for another 13 pesticide analytes from about 150 samples collected from 2010 through spring 2022. These results include the levels of 2,4-D and dicamba in the urine of pregnant women. Use of dicamba and 2,4-D has been rising dramatically in the last decade. Further increases are likely because both herbicides are marketed in association with genetically engineered, herbicide-tolerant seeds. Rising reliance on dicamba and 2,4-D is worrisome because both are classified as "possible" human carcinogens by the International Agency for Research on Cancer, and multiple studies have reported heightened risk of reproductive problems and adverse birth outcomes among pregnant women exposed to relatively high levels of these herbicides. HHRA's new biomonitoring data point to four preliminary findings. The average level of dicamba in the urine of pregnant women has increased over 3-fold just since widespread planting of dicamba-tolerant seeds began in 2017. Recent increases in farmer reliance on glufosinate (Liberty-brand herbicide) is now leading to possibly significant exposures to glufosinate and its primary metabolite 3-MPPA (3-MethylPhosphonicoPropionic Acid). Some good news — the levels of 8 out of 10 synthetic pyrethroid and organophosphate insecticide analytes have fallen over the last decade or so, including about a 50% decline in the primary metabolite of the organophosphate insecticide chlorpyrifos. Based on HHRA's data spanning 17 pesticide analytes, the average person in the Midwest over the last two decades has been exposed on most days to at least 7 pesticide analytes. HHRA is highlighting the new data on dicamba and glufosinate because, to our knowledge, these are the first, significant datasets collected worldwide on levels of these herbicides in human urine. Such data are essential for regulators, farmers, and the pesticide industry to accurately quantify pesticide risks and when determining whether steps are warranted to reduce exposures. Why HHRA is Focusing on Pesticides and Birth Outcomes Food and beverages are the most common source of pesticide exposures for the general public. The highest levels of exposure are experienced by people who handle or apply pesticides, or live or work near where pesticides are frequently applied. If HHRA had the funding needed to test our urine samples for all, or even most widely used pesticides, the data would likely show that most people are exposed to 10 or more pesticides on a near-daily basis. We know that herbicide use and exposures are rising steadily, but very little research has been carried out since the 1990s to track possible impacts on reproductive health and birth outcomes. This is why we started the Heartland Study. As of early November, we have enrolled 340 pregnant women in The Heartland Study (HS). About one-half have given birth, marking the end of Phase 1 in the HS protocol for these women and infants. By the end of 2024 or early 2025, we hope to have enough mother-infant pairs through Phase 1 to begin publishing clinical findings. But now, HHRA is able to share important new data and insights on changes in herbicide exposure levels. It is likely that most herbicide-induced adverse birth and developmental outcomes, and other health problems, will rise or […]
HHRA Answers DPR's Call for Comments on Its "Roadmap" for Transforming Pest Management
Mar 14th, 2023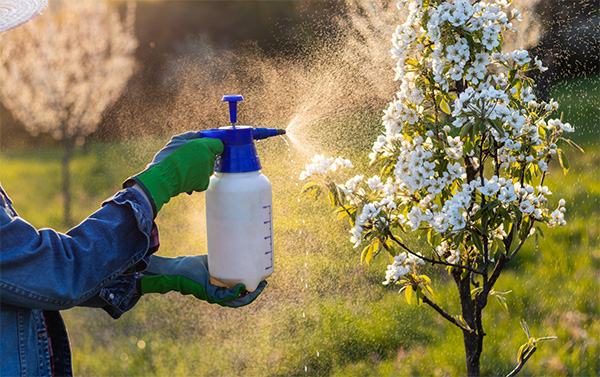 ---
In a January 26, 2023 press release, the California Department of Pesticide Regulation (DPR) released a provocative report entitled "Sustainable Pest Management: A Roadmap for California."
The Roadmap report sets "ambitious goals and actions to accelerate California's systemwide transition to sustainable pest management and eliminate prioritized high-risk pesticides by 2050."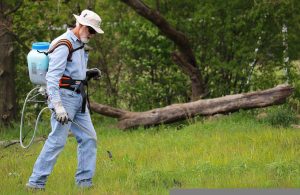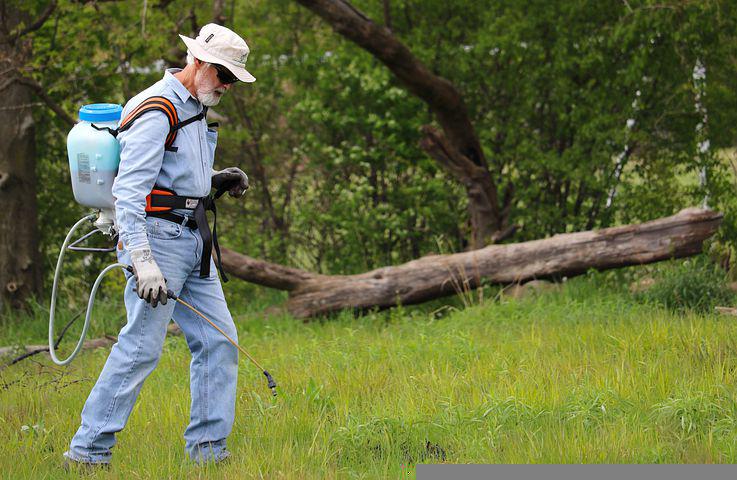 Also by 2050, the Roadmap report envisions that "Sustainable pest management has been adopted as the de facto pest management system in California."
The report captures the ideas and input of a diverse stakeholder group that met over two years to help DPR, Cal-EPA, and the California Department of Food and Agriculture develop a comprehensive plan sufficient to transform agriculture in the State from often heavily-pesticide dependent management systems to systems grounded in pest-prevention, biological control, and reduced-risk biopesticides.
The Roadmap identifies and addresses most of the factors shaping pest management systems in the State and calls for dozens of new research, education, training, and regulatory initiatives.
In order to guide the implementation process, DPR requested comments from the public that were due March 13, 2023. In crafting HHRA's comments, Chuck Benbrook and Mark Lipson drew on their decades of experience tracking and advising DPR on pesticide use and regulatory issues.