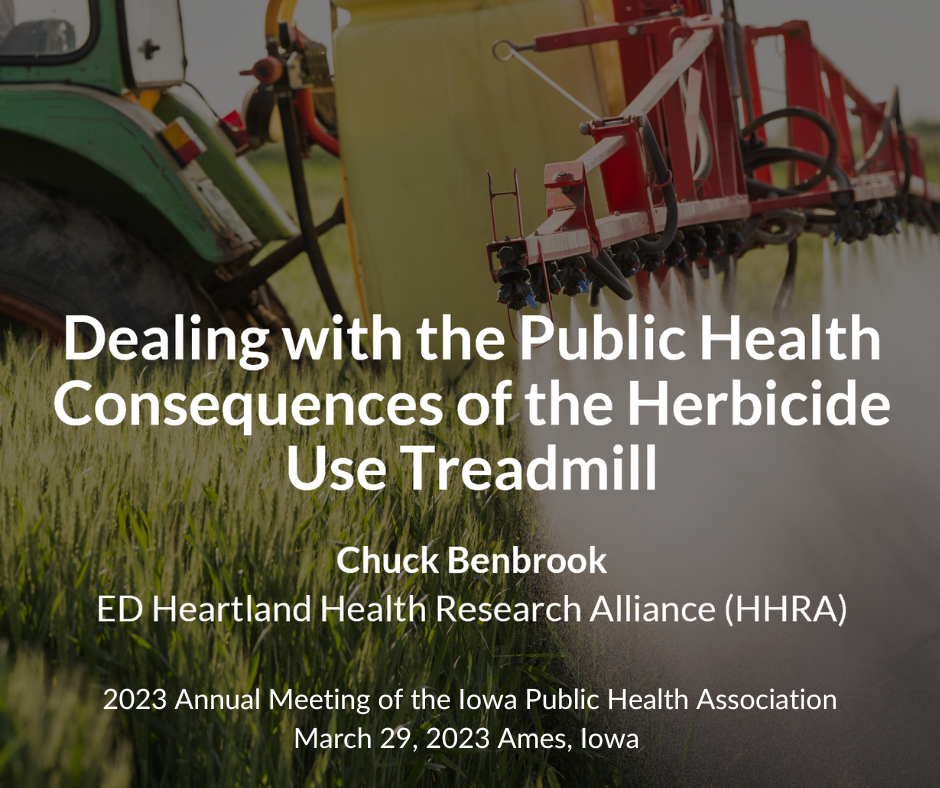 ---
---
An update on HHRA research on herbicide use in Iowa and changes in herbicide exposure levels was presented March 29, 2023 at the annual meeting of the Iowa Public Health Association. The meeting was held on the campus of Iowa State University.
HHRA ED Chuck Benbrook made the presentation during a session entitled "Dealing with the Public Health Consequences of the Herbicide Treadmill."
A video was included in Chuck's Powerpoint featuring a short interview with the co-Principal Investigators of the new Heartland Study site at the University of Iowa hospital.
In a March 29 a story by Donnelle Eller entitled "UI  Researchers Join Midwest Study Looking at Growing Herbicide Exposure During Pregnancy", the Des Moines Register covered HHRA's new data on dicamba use and rising exposures and the announcement of the new Heartland Study enrollment site at the University of Iowa hospital in Iowa City.