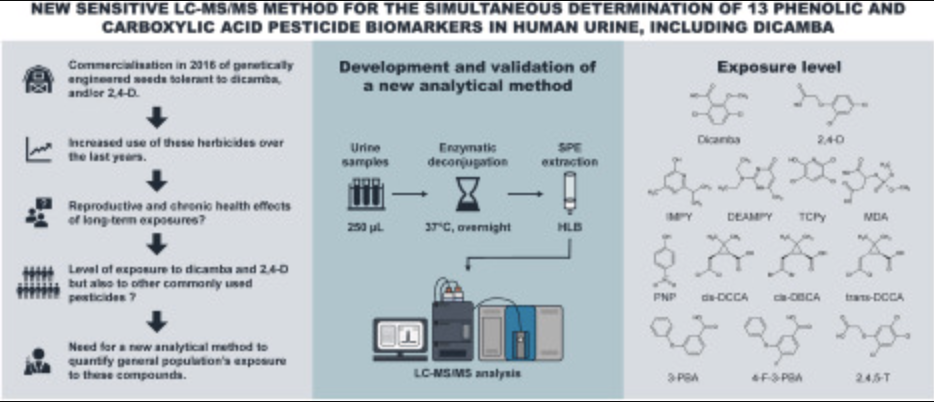 ---
Archived HHRA News Posts
HHRA Answers DPR's Call for Comments on Its "Roadmap" for Transforming Pest Management

In a January 26, 2023 press release, the California Department of Pesticide Regulation (DPR) released a provocative report entitled "Sustainable Pest Management: A Roadmap for California." The Roadmap report sets "ambitious goals and actions to accelerate California's systemwide transition to sustainable pest management and eliminate prioritized high-risk pesticides by 2050." Also by 2050, the Roadmap report envisions that "Sustainable pest management has been adopted as the de facto pest management system in California." The report captures the ideas and input of a diverse stakeholder group that met over two years to help DPR, Cal-EPA, and the California Department of Food and Agriculture develop a comprehensive plan sufficient to transform agriculture in the State from often heavily-pesticide dependent management systems to systems grounded in pest-prevention, biological control, and reduced-risk biopesticides. The Roadmap identifies and addresses most of the factors shaping pest management systems in the State and calls for dozens of new research, education, training, and regulatory initiatives. In order to guide the implementation process, DPR requested comments from the public that were due March 13, 2023. In crafting HHRA's comments, Chuck Benbrook and Mark Lipson drew on their decades of experience tracking and advising DPR on pesticide use and regulatory issues.

HHRA Paper Analyzes Pesticide Dietary Risk in Individual Samples of Foods

One of the main sources of pesticide exposure is through  the diet. It is critically important to understand pesticide residues in foods and how dietary risks have changed over time. Over the last 20 years HHRA's Executive Director Charles Benbrook has developed an analytical database that quantifies the relative risk posed by residues in the diet. Known as the Dietary Risk Index (DRI), this  system was created to help researchers compare risk levels across foods and pesticides, track changes in dietary risk over time, and assess the impact of where food is grown on residues and risk levels, as well as how production systems influence residues and risks (conventional versus organic). The DRI combines the results of United States and United Kingdom pesticide residue testing programs with data on food serving sizes and each pesticide's chronic Reference Dose or Acceptable Daily Intake. Chronic DRI values are a ratio: the amount of residue in a serving of food relative to the maximum amount allowed by regulators. DRI values are a ratio: the amount of residue in a serving of food relative to the maximum amount allowed by regulators. Data generated by the DRI helps guide HHRA's policy and public health by highlighting which food-pesticide combinations account for the most worrisome risks in the food supply. The DRI system initially reported aggregate values for a given food/pesticide combination. These values are derived from multiple individual samples of a food collected by regulatory agencies.  For these DRI values, each individual number represents many servings of a given food. In 2022, HHRA added additional functionality the the DRI to report dietary risk in individual samples of a given food. The paper "Tracking pesticide residues and risk levels in individual samples—insights and applications," which was published in the peer-reviewed journal Environmental Sciences Europe in July 2022, describes the methodology and data sources used to calculate these individual sample DRI values, and highlights some of the results and what they can tell us about residue levels in the global food supply. This is the first analytical system worldwide to provide this level of insight into residues in food. As the paper reports, "dietary risk levels are highly skewed. A large number of samples pose moderate, low, or very-low risks, and relatively few samples pose high or very-high risks." Thus, regulators and researchers can use the DRI to pinpoint where pesticide dietary risks needs to be mitigated. Like all of HHRA's peer-reviewed publications, this paper is open access and available free of charge. Click here to view the full text. Access DRI data here.
---
A methods paper is about our flagship study is being published in Chemosphere, a peer-reviewed scientific journal published since 1972 by Elsevier. It publishes both original research and review articles in environmental chemistry.  We extend our thanks to the authors: Jessica Larose, Jean-François Bienvenu, Patrick Bélanger, Éric Gaudreau, Yunpeng Yu, and David M. Guise.