May 18th, 2021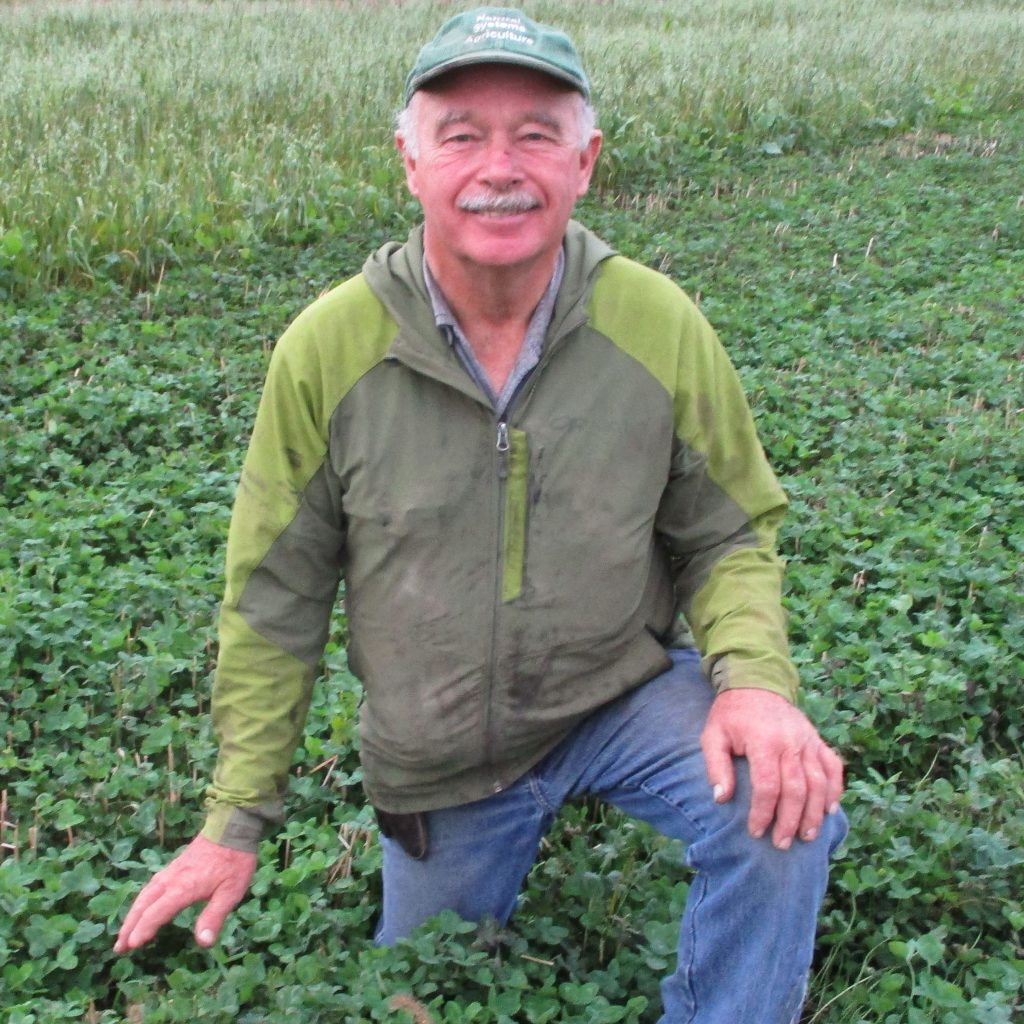 ---
Tom Frantzen is an organic farmer, who together with his wife Irene, farms on a three hundred acre certified organic farm in New Hampton, Iowa growing corn, soybeans, hay, small grains and raising hogs and cattle. Tune in to learn more about:
– Tom's farming story
– Why diversity leads to stability in farming
– His 'a-ha' moment in the 1980's when he splashed pesticide into his eye that left him half blind
– How he learned about the advantage of planting hybrid rye through the Practical Farmers of Iowa
– His new way of raising hogs that was inspired by a trip to Sweden in the 1990s
– Food insecurity in Iowa
– How Temple Grandin changed his understanding of handling livestock 
Journalist Tom Philpott described Iowa agriculture as "an ecological crime scene."  Fortunately, he was on his way to Tom and Irene Frantzen's farm. Unlike the corn and soy monocropping throughout most of Iowa, the Frantzens diverse animal and cropping system of forty years is part of the key to their success and an Iowa good news story. What will it take for Iowa's other 85,000 conventional farmers to lead the Heartland to a more climate friendly, diverse and health focused agriculture?