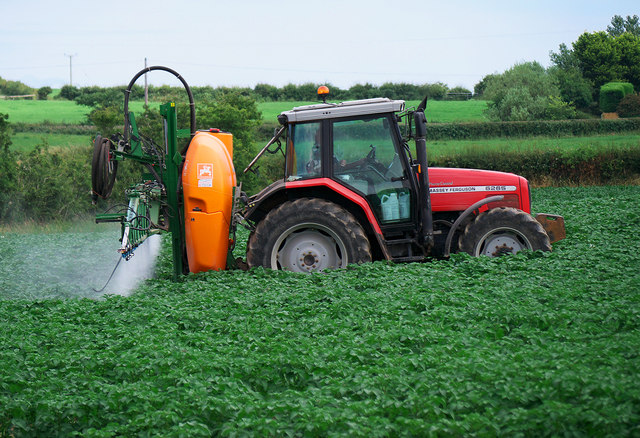 HHRA helped to fund this new study that showed that standard regulatory risk assessment methods may be missing important health impacts from pesticide exposure.
---
---
HHRA research partners at King's College in London and the Ramazzini Institute have published a new study that suggests that regulatory risk assessments may be missing the mark on pesticide health impacts.
The study uses the latest multi-omics analytical methods – meaning that it looks at the impact from pesticide exposure across multiple body systems, or "omes" (i.e. genome, metabolome/metabolism, microbiome, etc.).  As reported in this summary from GMWatch, the cutting-edge analysis showed that exposure to mixtures of pesticides, including glyphosate and glyphosate-based herbicides, at levels considered safe can "cause ill health effects that are completely missed by the standard safety tests required for regulatory assessments" (GMWatch, 2021).
The researchers fed rats a mixture of pesticides at levels allowed based on current regulatory limits: azoxystrobin, boscalid, chlorpyrifos, glyphosate, imidacloprid and thiabendazole. All six are commonly found in the European food supply.
Standard safety tests found no significant impact from this pesticide-contaminated diet, but a more detailed multi-omics examination told a different story. "The results showed that the low-dose mixture of pesticides tested caused changes in the metabolites of the gut and blood, with consequences to liver function, with the whole picture being suggestive of an oxidative stress response. Oxidative stress is an imbalance in the body that can lead to conditions such as non-alcoholic fatty liver disease, DNA damage, and cancer" (GMWatch, 2021).
This study is the latest to suggest that common regulatory risk assessment practices may be missing some worrisome health impacts from real-world exposure to pesticides or mixtures of pesticides.  HHRA is supporting this kind of cutting-edge science so that we can share these findings with the public and policy makers, and advance our mission to protect public and environmental health.
Sources:
GMWatch.org; "Pesticides often found in EU foods cause ill health effects missed by regulatory safety tests;" Date Published: April 15, 2021, Date Accessed: April 23, 2021.
Mesnage, R., Teixeira, M., Mandrioli, D., Falcioni, L., Ibragim, M., Ducarmon, Q. R., Zwittink, R. D., Amiel, C., Panoff, J. M., Bourne, E., Savage, E., Mein, C. A., Belpoggi, F., & Antoniou, M. N.; "Multi-omics phenotyping of the gut-liver axis reveals metabolic perturbations from a low-dose pesticide mixture in rats;" Communications Biology, 2021, 4(1), 471; DOI: 10.1038/s42003-021-01990-w.