Dec 28th, 2021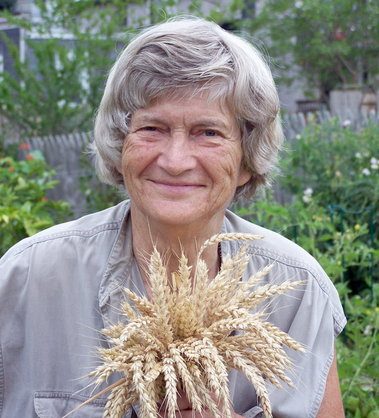 ---
Dr. Joan Dye Gussow is a Professor Emeritus of Nutrition and Education at Teachers College, Columbia University, nutritionist, writer, and gardener. She was one of the first experts to advocate, as early as the 1970's, that we "eat locally, think globally." As a nonagenarian, she is still teaching, gardening and cooking her own food. Tune in to learn more about:
– The breakdown of our food system during COVID-19;
– Ultra processed food – 60% of the food that Americans are eating;
– How to empower people with information;
– How the current pandemic is changing our food behaviors;
– Her own garden.
In 2010, Gussow told The New York Times, "You can't be optimistic about the state of the world — what you can be is open-minded. You're going to look for solutions and you're going to make your own life mean something. You can no longer think that accumulating money or the biggest house is the answer."