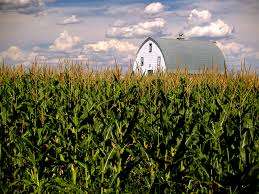 Isn't it about time the public had some say in how production agriculture works in this country? Dr. Christopher Jones with the University of Iowa thinks so.
---
---
"Shouldn't we be asking agriculture to perform at some baseline level of environmental performance before brainstorming yet another unaccountable way to funnel your money to them for uncertain outcomes? … The public has been asked to invest over and over and over again in this production system; isn't it about time we had a say in how it is operated?" 
Author of such provocative blogs as "Take This Stream and Shove It" and "Fifty Shades of Brown," University of Iowa Research Engineer Dr. Christopher Jones recently addressed the ever-present question of water quality solutions in corn belt agricultural areas. Attempting to answer "what can be done," Dr. Jones turns the spotlight on the existing ag production system and the small shifts that can make large, healthful impacts.
"With a strong background in contaminant hydrology and nutrient & sediment transport, Dr. Christopher Jones's work and research interests lie at the intersection of agriculture and water quality. He has worked in Iowa for over 19 years on remedying the state's water-quality problems, and is known and admired for his clean-water advocacy. This piece, featuring Dr. Jones's trademark tell-it-like-it-is tone, delves into the perennial problem of nitrogen contamination in Iowa's waterways and features several thought-provoking solutions." –Audrey Tran Lam, MPH University of Iowa, Farming for Public Health; HHRA Board Member
Read Dr. Jones' blog here.