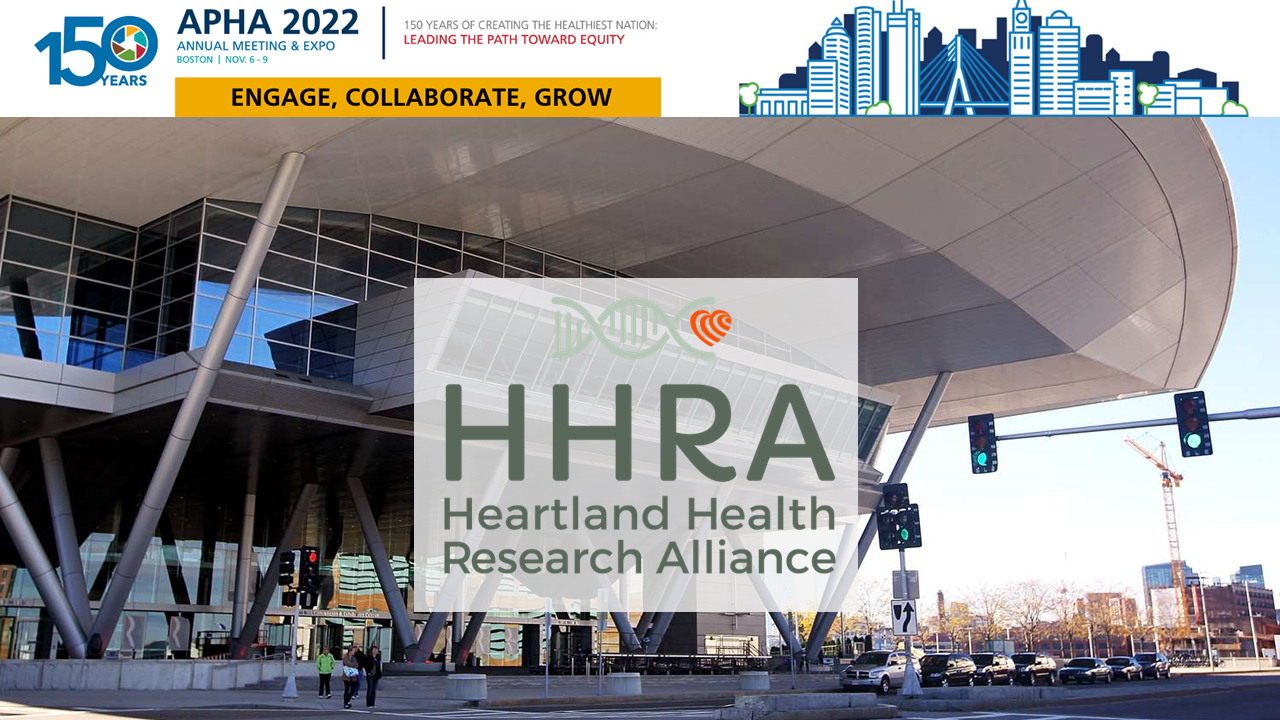 HHRA led a session on herbicide exposure at the American Public Health Association annual conference in Boston this week.
---
---
On November 8th, HHRA-sponsored a 90-minute special session on "Herbicides and Birth Outcomes" at the annual meeting of the American Public Health Association (APHA) in Boston. Our session was among a very few exploring how food and farming systems impact public health.
Four speakers, all of whom are HHRA science advisors, will described ongoing efforts to deepen understanding of whether the rising use of glyphosate, glufosinate, 2,4-D, and dicamba herbicides are causing or contributing to more frequent and/or more severe reproductive problems, adverse birth and developmental outcomes, or possibly other health problems.  Check out the presentations from the session here.
Dr. Cynthia Curl shared recent insights gained in a birth cohort study she leads at Boise State University. Glyphosate-based herbicides are among the pesticides her project is focused on.
Daniele Mandrioli traveled to Boston from Belogna, Italy and the Ramazzini Institute to describe the Global Glyphosate Study (GGS) and share early findings. HHRA is among the funders of the GGS and benefits from scientific collaboration with the Ramazzini Institute at many levels.
Marlaina Freisthler presented the findings of her paper in Environmental Health. The analysis draws on urine data generated by the Centers for Disease Control, coupled with 2,4-D herbicide use data from the USDA. The paper concludes that rising use of 2,4-D has brought about more frequent detections of 2,4-D in people's urine.
Phil Landrigan discussed why he and other scientists started The Heartland Study and the challenges that lie ahead in sorting out which herbicides, if any, are contributing to adverse birth and developmental outcomes. He also shared worrisome findings on trends in the levels of some herbicides in the urine of pregnant women in the Heartland.
HHRA Biomonitoring Data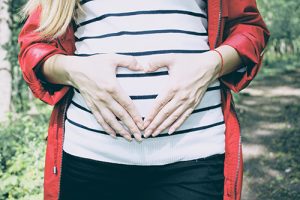 Accurate estimates of exposure are essential ingredients in birth-cohort and other epidemiological studies. The most practical and affordable way to estimate exposures in a large birth cohort study like our Heartland Study is measuring levels of pesticide analytes in the urine of pregnant women ("analytes" include parent compounds and the metabolites that herbicides break down into).
HHRA's research goals include generating and compiling the data needed to quantify how herbicide exposure levels have changed since the early 1990s, before the commercial release of GMO herbicide-tolerant crop varieties. Such data are badly needed in light of the major changes occurring in herbicide-use patterns across the Midwest, changes brought about by the ongoing spread of dozens of herbicide-resistant weeds.
To fill data gaps, HHRA has been testing urine samples from pregnant women in the Midwest using analytical methods capable of detecting 17 pesticide analytes. These include glyphosate and glufosinate, and dicamba and 2,4-D, four of the herbicides that corn, soybean, and cotton farmers have become far more reliant on in recent years.
We now have glyphosate and glufosinate results from our analytical lab, the Centre de Toxicologie du Québec (CTQ) in Canada for around 700 hundred samples spanning 2010 through mid-2022. HHRA also has data from CTQ for another 13 pesticide analytes from about 150 samples collected from 2010 through spring 2022. These results include the levels of 2,4-D and dicamba in the urine of pregnant women.
Use of dicamba and 2,4-D has been rising dramatically in the last decade. Further increases are likely because both herbicides are marketed in association with genetically engineered, herbicide-tolerant seeds.
Rising reliance on dicamba and 2,4-D is worrisome because both are classified as "possible" human carcinogens by the International Agency for Research on Cancer, and multiple studies have reported heightened risk of reproductive problems and adverse birth outcomes among pregnant women exposed to relatively high levels of these herbicides.
HHRA's new biomonitoring data point to four preliminary findings.
The average level of dicamba in the urine of pregnant women has increased over 3-fold just since widespread planting of dicamba-tolerant seeds began in 2017.
Recent increases in farmer reliance on glufosinate (Liberty-brand herbicide) is now leading to possibly significant exposures to glufosinate and its primary metabolite 3-MPPA (3-MethylPhosphonicoPropionic Acid).
Some good news — the levels of 8 out of 10 synthetic pyrethroid and organophosphate insecticide analytes have fallen over the last decade or so, including about a 50% decline in the primary metabolite of the organophosphate insecticide chlorpyrifos.
Based on HHRA's data spanning 17 pesticide analytes, the average person in the Midwest over the last two decades has been exposed on most days to at least 7 pesticide analytes.
HHRA is highlighting the new data on dicamba and glufosinate because, to our knowledge, these are the first, significant datasets collected worldwide on levels of these herbicides in human urine. Such data are essential for regulators, farmers, and the pesticide industry to accurately quantify pesticide risks and when determining whether steps are warranted to reduce exposures.
Why HHRA is Focusing on Pesticides and Birth Outcomes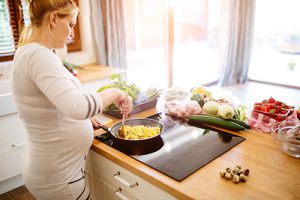 Food and beverages are the most common source of pesticide exposures for the general public. The highest levels of exposure are experienced by people who handle or apply pesticides, or live or work near where pesticides are frequently applied.
If HHRA had the funding needed to test our urine samples for all, or even most widely used pesticides, the data would likely show that most people are exposed to 10 or more pesticides on a near-daily basis.
We know that herbicide use and exposures are rising steadily, but very little research has been carried out since the 1990s to track possible impacts on reproductive health and birth outcomes. This is why we started the Heartland Study.
As of early November, we have enrolled 340 pregnant women in The Heartland Study (HS). About one-half have given birth, marking the end of Phase 1 in the HS protocol for these women and infants. By the end of 2024 or early 2025, we hope to have enough mother-infant pairs through Phase 1 to begin publishing clinical findings.
But now, HHRA is able to share important new data and insights on changes in herbicide exposure levels. It is likely that most herbicide-induced adverse birth and developmental outcomes, and other health problems, will rise or fall roughly in proportion to changes in exposure levels.
We are focused on changes in herbicide use and exposures for another reason. Over the last 6 years hundreds of thousands of dicamba and 2,4-D drift episodes have occurred across the Midwest resulting in modest-to-severe damage to vulnerable crops, trees, vines, and shrubs.
Our team wonders whether the levels of dicamba and 2,4-D moving through the air during the near-three month herbicide spray season, at levels sufficient to damage susceptible plants, might also pose new or higher risks to the most vulnerable among us — pregnant women and infants, and especially those living on or near farms.
For those wanting more information on why use of and exposures to herbicides have been rising so rapidly in the Midwest, see Dicamba and 2,4-D — A Closer Look at Challenges and Risks. This section provides a road-map to information on factors driving herbicide use and exposures upward, HHRA biomonitoring efforts, and possible health outcomes.