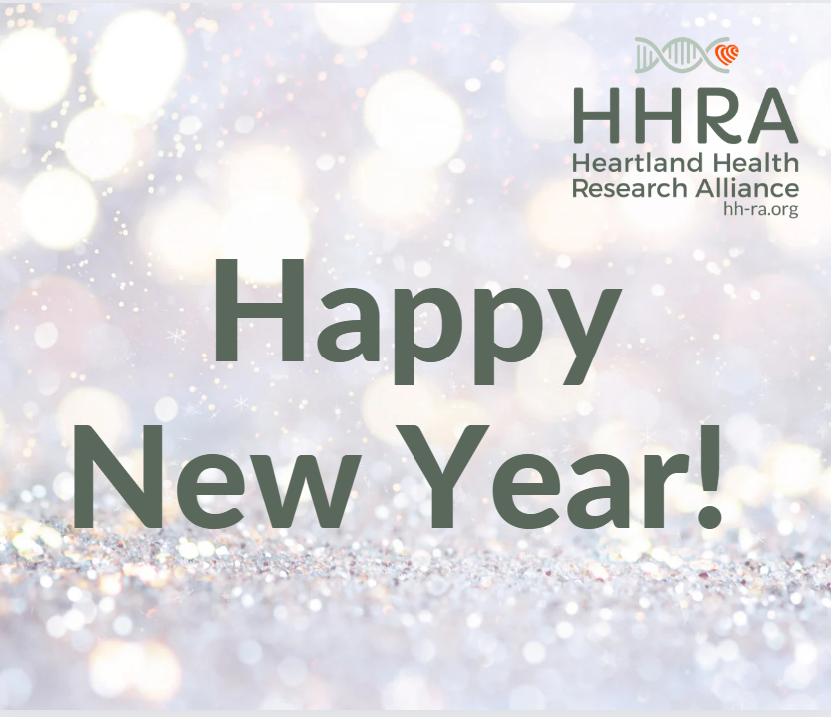 ---
---
As 2022 comes to a close, HHRA is happy to report progress on all fronts. We share some highlights from 2022 and describe what we hope to accomplish in 2023-2025.
A NEW MISSION AND VISION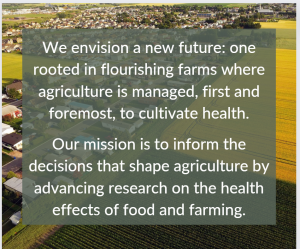 As a part of our strategic planning efforts, HHRA developed new mission and vision statements. HHRA strives to fulfill its mission:
(1) by engaging scientists and clinicians in public-health centric research that is both critical and underfunded, (2) by creating new tools and analytical systems that lower the cost and accelerate the pace of scientific progress, and (3) via outreach, education, and public policy initiatives that draw upon new science to leverage constructive change.
HEARTLAND STUDY MILESTONES
Our flagship project – The Heartland Study – is taking off.  The study has now enrolled almost 400 mother-infant pairs and hundreds of urine samples have already been tested for herbicides. We also started enrolling biological fathers in 2022, which allows us to explore how dad's pesticide exposures can impact pregnancy and children's development.
Expanding our efforts…
In 2022 the Heartland Study brought on a new research site at Gundersen Hospital in La Crosse, Wisconsin and we hope to soon announce another new study site. Both new sites will begin MIP enrollments early in 2023. We are on track to reach the Heartland Study's initial goal of enrolling 2,000 MIPs into the Phase 1 protocol by early 2025.
NEW TOOLS AND ANALYTICAL CAPACITY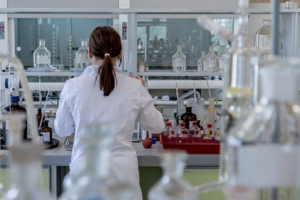 Our relationship with the Center for Toxicological Research (CTQ) in Quebec, Canada is flourishing. The CTQ team is conducting all HS urine testing for herbicides using CTQ's two state-of-the-art methods. One method detects glyphosate and its primary metabolite AMPA, as well as glufosinate and its primary metabolite 3-MPPA.
The second, multi-analyte method used by CTQ was developed at the request of HHRA. It detects 13 pesticide analytes including two Heartland Study priorities: the herbicides 2,4-D and dicamba. We have run close to 800 samples of urine from pregnant women through one or both of these methods and are building by far the largest contemporary biomonitoring dataset of its kind. Plus, the new method developed by CTQ with funding from HHRA will be accessible to other research teams and governments around the world.
THE NEW AND ENHANCED DIETARY RISK INDEX (DRI)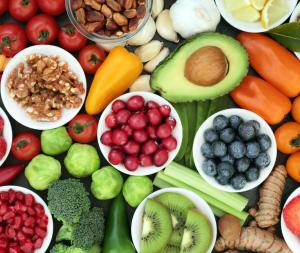 HHRA has worked for three years to expand, refine, and move the DRI analytical system onto the HHRA website. The move was completed at the end of 2022. The DRI translates data on residues in food into risk metrics relative to regulator-set maximum allowed daily intakes of specific pesticides.
There is no system with comparable capabilities in use anywhere in the world. Access the description of the DRI and information on data sources and methodology here. The interactive tables are accessible here .
OUTREACH AND PUBLIC POLICY
Public Health Conferences
In May and November, 2022 HHRA sponsored panels at the annual meetings of the Iowa Public Health Association in Ames and the American Public Health Association in Boston. In Iowa we organized two 90-minutes sessions, had a booth, and sponsored a reception.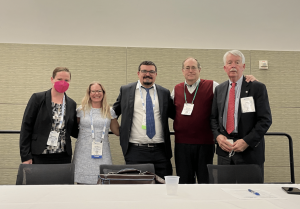 Our November session at the APHA conference included presentations by a stellar, international team of scientists. Dr. Landrigan's talk included important preliminary findings of HHRA's testing of urine samples for the herbicides dicamba and 2,4-D.
Heartland Stories Radio
Our team at the Heartland Stories Radio and Podcast works hard to bring together diverse voices to tell important stories in food, farming, and public health innovation. We now have over 100 episodes! Help us continue growing our audience by subscribing to our new HSR email blasts, where we will send biweekly emails highlighting interviews with top experts, pioneers, innovators, and changemakers in agriculture, food, and public health. Subscribe here.
HHRA's Public Policy Advisory Committee
In 2022 we authored and submitted three sets of comments to government agencies in response to requests for public comment.
New Papers Published in 2022
Benbrook, Charles; "Tracking pesticide residues and risk levels in individual samples—insights and applications;" Environmental Sciences Europe, 2022, 34(1); DOI: 10.1186/s12302-022-00636-w.
Freisthler, M. S., Robbins, C. R., Benbrook, C. M., Young, H. A., Haas, D. M., Winchester, P. D., & Perry, M. J.; "Association between increasing agricultural use of 2,4-D and population biomarkers of exposure: findings from the National Health and Nutrition Examination Survey, 2001-2014;" Environmental Health, 2022, 21(1), 23
JOIN US IN 2023
We carry considerable momentum into 2023 and hope to triple our monthly rate of mother-infant pair enrollments by early 2024. But to do so we also have to broaden our donor pool and accelerate fundraising. Please consider making a donation, subscribing to our newsletter, and following HHRA on social media!