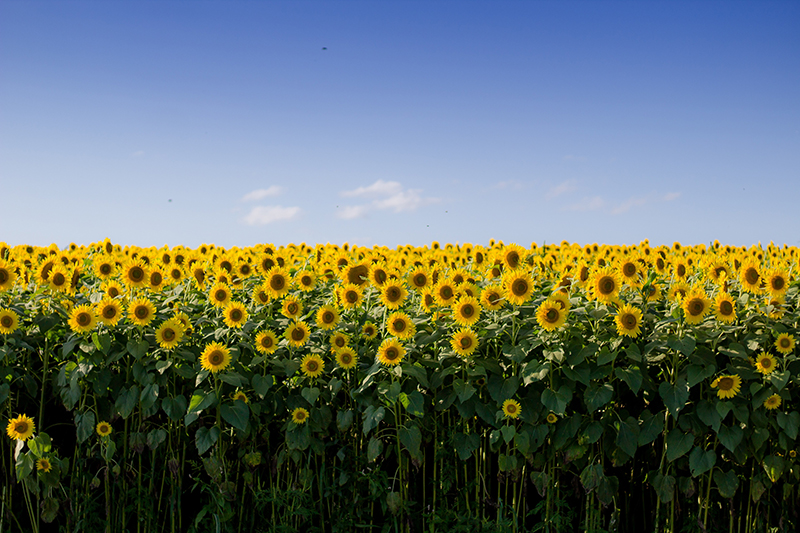 We share an update on all things HHRA.
---
---
HHRA's team has been making lots of progress in our important work at the intersection of food, farming, and health.
We started the spring/summer of with a bang as we brought HHRA on the road to the Public Health Conference of Iowa in May. At the same time, farmers across the Heartland were preparing  fields for planting and carrying out early weed management practices.  The end of spring into the early summer months (March-July) is the peak herbicide spray window in the Midwest, which in turn means sometimes higher exposures for families in the Heartland living near corn and soybean fields. Capturing data from our flagship project The Heartland Study during this window is essential to better understand how pregnant women in the Heartland may be impacted by herbicide exposures.
Heartland Study Progress
We have been successfully enrolling 15 or more pregnant participants each month into The Heartland Study for the past several months, with almost 300 Mother-Infant Pairs enrolled so far. Our newest study site at Gundersen Medical Center in La Crosse, Wisconsin should begin enrolling pregnant women in September. Welcome to the team, Gundersen!
We recently sent the first batch of Heartland Study urine samples to be evaluated by the Center for Toxicological Research (CTQ) in Quebec, Canada, our analytical partner for herbicide exposure assessments.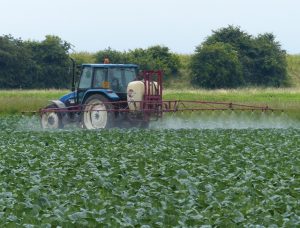 To our knowledge, no one has run any urine sample tests with a method capable of quantifying low-levels of dicamba. A first batch of Heartland Study urine samples have been sent to our analytical lab, CTQ in Quebec, Canada. At HHRA's request, the great team at CTQ has developed a new method that detects dicamba, 2,4-D and 11 other pesticide analytes in urine.
Our Heartland Study will include the first large-scale study of dicamba in human urine conducted anywhere in the world. Previously there was no practical, vetted method for quantifying dicamba in urine, which is why there are no data on dicamba in urine accessible to regulators or public-health scientists. This is a consequential data gap given that the use of dicamba has risen more rapidly in the last five years than any other herbicide. "The new dicamba method may be one of the most significant enhancements in herbicide analytical chemistry methods in decades," says HHRA Executive Director Charles Benbrook.
Looking Ahead
Boston here we come! We are exited to be hosting a session at the American Public Health Association annual conference this November with some of our Alliance partners:
• Cynthia Curl: Associate Professor, School of Public Health and Population Science Director, Center for Excellence in Environmental Health & Safety, Boise State University
• Daniele Mandrioli, MD, PhD, Director Cesare Maltoni Cancer Research Center, Ramazzini Institute, Bologna, Italy
• Marlaina Freisthler, JD, MPH, George Washington University
• Philip Landrigan, MD, MSc, FAAP, Director, Global Observatory on Planetary Health, Boston College
The special 90-minute session during the APHA annual meeting will discuss recent advances in methods available to epidemiologists to assess linkages between herbicide use and exposures and adverse birth outcomes, reproductive problems and chronic illness. The experts will provide an overview of ongoing, prospective birth-cohort studies and toxicological investigations. The panel will describe how integration of research tools and insights from multiple disciplines can accelerate progress in understanding how herbicide exposures may impair sperm quality, reduce fertility, increase adverse reproductive outcomes, and trigger microbiome dysbiosis, neurodevelopmental deficits, and chronic disease. We hope to stress the importance and the need for new investments in biomonitoring and larger birth-cohort studies, coupled with developmental assessments of newborns and children through adolescence and into adult life.
We are looking forward to bringing our work to the broader public health community!